Day camps on a  working farm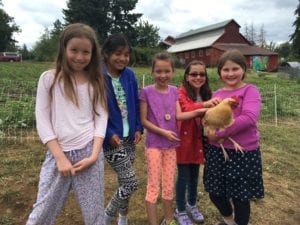 Zenger Farm Campers get up close and personal with their food as we grow, harvest and cook all kinds of fresh treats together.
Each day brings new adventures, including exploring nature around our farm and wetlands and playing in the Nature Playground and living Willow Dome. Every camper will have a chance to cook up something delicious in our Urban Grange and Farmhouse kitchens. Other camp activities include digging in the Children's Gardens, creating art from nature, learning about all the creatures on the farm, and so many games and songs!
Where: Portland area
What: day camps for all ages
Application DEADLINE: open now